Dining in Palmilla Villas
View all Los cabos Restaurants
Los Cabos has some of the best restaurants on this planet serving out of this world cuisine. Mexican, Seafood, Italian, Japanese, Thai, Argentinian, French, European, Mediterranean. 
View restaurants in: Cabo del Sol Cabo San Lucas Corridor East Cape Pedregal Villas Puerto Los Cabos Punta Ballena San Jose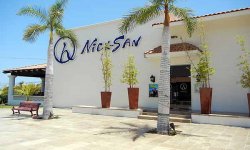 Nick-San has the best Sushi in Los Cabos with 2 locations. Palmilla Shoppes in San Jose del Cabo and Plaza la Danza in Cabo San Lucas.
Contact Information:
Local Phone: 144-6262 San Jose
Reservations: 143-2491 in Cabo
Web Site: http://www.nicksan.com/

More info...